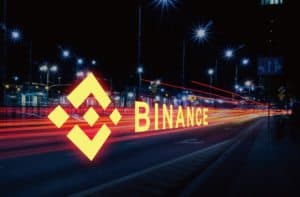 Binance, one of the largest cryptocurrency exchanges in operation, has announced the winners of the Binance Dexathon, a competition designed to solve the speed and capacity issues faced by decentralized exchanges (DEX). Binance says it is currently capable of processing over 1.4 million orders per second.
According to Binance, since Dexathon's launch on March 16, they have received decentralized exchange prototypes from programmers and blockchain specialists worldwide. Participants of this DEX coding competition are said to have presented various protocols to enable the creation of a low-latency and high-throughput decentralized exchange. The various teams worked alongside internal Binance dev teams on the architecture during the competition. Winners receive prized paid in Binance Coin (BNB).
While not providing specific names of the teams and universities, Binance said that nine teams were declared the winner's including five teams based at universities. Binance encouraged academic participation in the Dexathon.
The list of requirements for the Dexathon (available here) focused on the core issues that affect the functionality of existing decentralized exchange solutions, with design considerations targeting speed and simplicity over features. Development teams competing in the Dexathon were said to be given free reign over parameters such as the consensus algorithm and matching engine used, as well as the option to incorporate bonus features such as natively supported initial coin offering (ICO) implementation.
Binance states that participants were provided with the option to either create new implementations from scratch, or fork an existing blockchain implementation and improve upon them to meet feature requirements, provided that copyright and license restrictions are met. Binance called the project a "major step forward for exchange decentralization."
Binance added that it is also spearheading the development of Binance Chain, the blockchain that will be powering the Binance DEX. The
Binance Chain initiative will focus on performance, ease-of-use, and liquidity, building a framework for the decentralized exchanges of the future.